MyLittleGamer is a powerful tool, parental solution, that helps manage daily screen time, as well as monitor user productivity and activity.
Limiting screen time helps prevent computer and game addiction.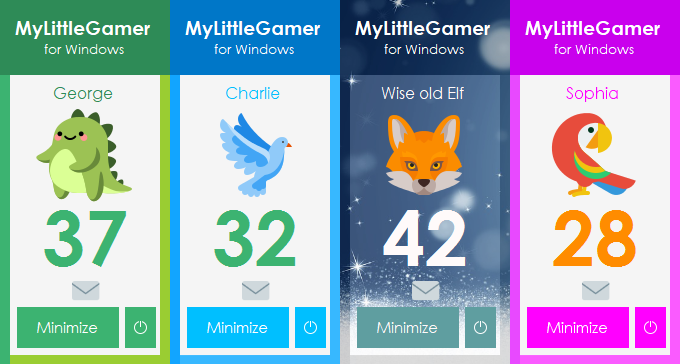 MyLittleGamer features
Screen Time
You can limit computer screen time by using points. Every point is equivalent to one minute of computer use time. These points are given by parents to their children.
PREMIUM PLAN
Messages
You can send messages to be displayed on the computer as well as receive messages from little gamer. In addition, the content of the message can be read using synthetic voice.
PREMIUM PLAN
Activity Monitor
The activity monitor is used to monitor in real time what games your little gamer has played, what programs he has used or which internet browser he has used.
BASIC PLAN PREMIUM PLAN
Productivity Monitor
You can monitor and analyze the user's productivity and find out, for example, how long he/she spends working, playing, studying, etc.
BASIC PLAN PREMIUM PLAN
Activity Reporting
View real-time online activity reports of your little gamer showing what games were played or what programs used for the last day, week, and month.
BASIC PLAN PREMIUM PLAN
Weekly Planner
Allows parents to easily schedule or limit the hours for every day in the week during which their kids can use the computer and play their favorite games.
PREMIUM PLAN
Screen Overlay
If your little gamer runs out of time or he tries to use the computer at an unscheduled time, the computer screen is overlaid with your custom message.
PREMIUM PLAN
Themes
You can choose from several different looks. In addition, the theme can also change automatically, according to important events (holidays, etc.).
BASIC PLAN PREMIUM PLAN
Application Blacklisting
Decide which games and applications can be used. You can add unwanted applications to the blocked list.
PREMIUM PLAN
Notifications
Receive a notification every time a selected application or game is detected running on your little gamers computer.
PREMIUM PLAN
Achievements
When we achieve something we feel better and we get an higher self-esteem. Achievements are what give us the desire to keep on working.
COMING SOON PREMIUM PLAN
Advanced control
You can use advanced control, such as remotely put little gamer's computer to sleep.
PREMIUM PLAN
New features will be added as soon as they are completed.
Rewards help motivate and inspire.
They provide positive reinforcement for good behaviour while helping encourage your child to complete a difficult task.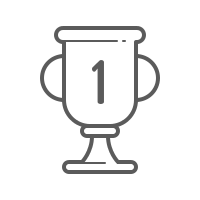 Rewards are recognition for a job well done.