MyLittleGamer is an effective tool to help parents manage their kids' daily screen time.
Limiting screen time helps prevent computer and game addiction.
A simple and effective way to control your child's gaming time at the computer.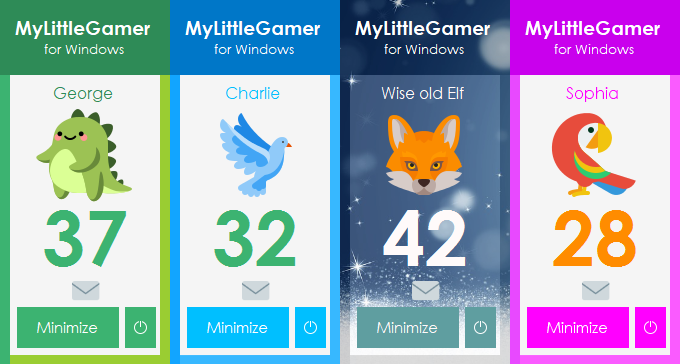 I like MyLittleGamer because I can easily control how long they can play. But most of all, I like that when they run out of time, they ask if I need help with anything to get more points.
Sophie
Just turn on the app and you can see if your child is playing at the computer. When the messages were added, we started using them right away. The messages are very useful.
George
MyLittleGamer include the following features
Timepoint System
The points are being used as a system in which every point is equivalent to one minute of computer use time. These points are given by parents to their children.
BASIC PLAN PREMIUM PLAN
Weekly Planner
Allows parents to easily schedule or limit the hours for every day in the week during which their kids can use the computer and play their favorite games.
BASIC PLAN PREMIUM PLAN
Activity Monitor
The activity monitor is used to monitor in real time what games your little gamer has played, what programs he has used or which internet browser he has used.
BASIC PLAN PREMIUM PLAN
Activity Reporting
View real-time online activity reports of your little gamer showing what games were played or what programs used for the last day, week, and month.
BASIC PLAN PREMIUM PLAN
Screen lock
If your little gamer runs out of time or he tries to use the computer at an unscheduled time, the screen will lock.
BASIC PLAN PREMIUM PLAN
Application Blacklisting
Decide which games and applications can be used. You can add unwanted applications to the blocked list.
BASIC PLAN PREMIUM PLAN
Notifications
Receive a notification every time a selected application or game is detected running on your little gamers computer.
PREMIUM PLAN
Messaging
Parents are able to send messages that will be displayed on the computer, same as receive message from little gamer.
PREMIUM PLAN
Advanced control
You can use advanced control, such as remotely put little gamer's computer to sleep.
PREMIUM PLAN
New features will be added to both Basic and Premium plans as soon as they are completed.
Rewards help motivate and inspire.
They provide positive reinforcement for good behaviour while helping encourage your child to complete a difficult task.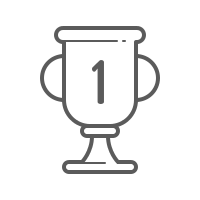 Rewards are recognition for a job well done.